MSDS, technical Rules, CoA and tests of conformity are available by request.
EVERTS AG offers high-quality rubber printing inks for a variety of applications, including silkscreen printing on latex balloons, overprinting, and printing on rubber articles like bathing caps, v-belts, and latex clothing.
Our inks are available in convenient 1kg and 10kg pails, and there is no minimum required quantity.
Our balloon printing inks are specially formulated to deliver exceptional results, with features such as:
High coverage for vibrant and long-lasting prints
Economical usage for cost-effective printing
High viscosity for easy handling and smooth application
Compatibility with all current silkscreen printing machines for latex balloons
We guarantee 2-year durability for printing use
PAH-free, Nitrosamine-free, Phthalate-free, and low in odour, ensuring safe use
High dilutability for versatile application
Compliant with the EN 71-3 safety standards
High abrasion resistance for durable prints
Extremely elastic for enhanced print quality
100% Made in Germany
For additional technical information on our balloon printing inks, we offer certificates of analysis conducted by our in-house quality assurance. Our analysis includes tests for viscosity, solid content, liquid content, and density. Additionally, we partner with a certified laboratory in Germany to conduct tests for salvia and sweat resistance, PAH, Phthalates, Nitrosamines, and migration of certain elements. 
Contact us today to learn more about our high-quality balloon printing inks.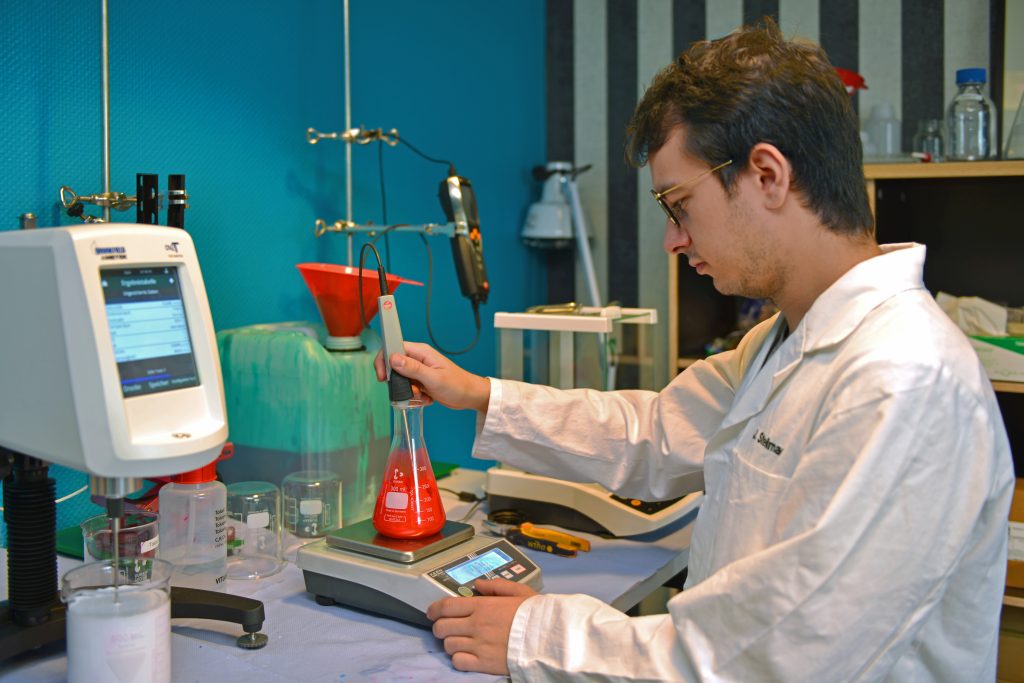 Our Expertise in Balloon Printing.
High-Quality Balloon Printing Inks for All Your Needs!
Find the color that fits your needs